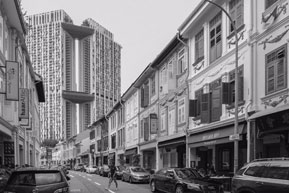 Our journey started in a blue and white conservation shophouse on Keong Saik Road. It is an area rich in history and culture which produced an eclectic mix of trading firms and clan associations beside coffeeshops and casual western restaurants. We fondly remember the lion dancers who performed so boisterously at every Lunar New Year celebration!
Enduring Values
These old world businesses were built on values like trust, long term relationships, loyalty and integrity. Values which we identify with. As an independent boutique firm, we commit to working closely with our clients in a thoughtful and inclusive manner. We keep a sharp focus on results and uphold a keen sense of our responsibility to provide objective counsel and market intelligence.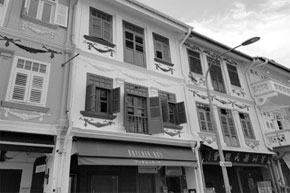 Staying True to Our Roots
Armed with the conviction that executive search should be about helping people, The People At Work was founded on Feb 11, 2000.
Since then we've grown into a regional group with search expertise in industries as diverse as consumer goods, manufacturing, e-commerce, healthcare, real estate, private equity and wealth management. Our work has brought us everywhere in Asia including Singapore, Malaysia, Thailand, Indonesia, Philippines, Vietnam, Sri Lanka, India, China, Taiwan, Hong Kong, Korea and Japan; and even once to Mongolia.
We enjoy challenges and will go the extra mile for our clients – whether on a multi-country executive search for a Forensic audit specialist or an intensive search for a specific and elusive Nuclear Engineering talent that you feel you need. We never stop learning.